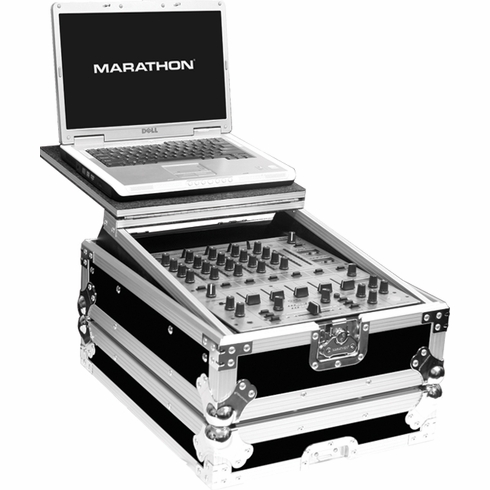 MARATHON MA-12MIXLT 12" Mixer Case with Laptop Shelf
Product Description
12" DJ Mixer Case with patent pending design laptop shelf to hold a laptop in place.

Ideal for Rane Serato users, hubs can be placed in the back of the mixer.

Features:
Patent pending design laptop shelf
Fits any 12" Mixer Case
ATA 300
Spring action handles
Easy locking fit and tongue
Stackable powerful ball corners
Industrial strength latches and rubber feet
Dual anchor rivets
Laminated 3/8" plywood
Includes mounting hardware

Specifications:
MA-12MIXLT Exterior Dimensions (closed lid): 21.5" D x 17" W x 10" H
Interior Dimensions: TBA

Weight:
Weight: 24 lbs.
Shipping Weight: TBA



Equipment shown not included.